President Trump Nominates Brett Kavanaugh To Supreme Court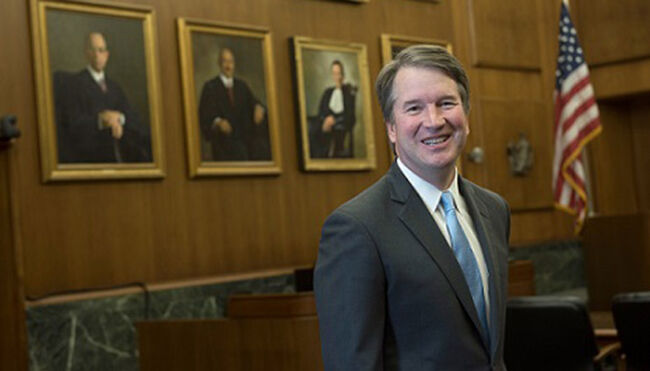 President Donald Trump has chosen to nominate Brett Kavanaugh to fill the Supreme Court vacancy following the retirement of Justice Anthony Kennedy. Trump made the announcement during a prime-time address from the White House and said Kavanaugh has "one of the finest and sharpest minds of our time."
Kavanaugh's nomination now goes before the Senate where he faces a tough road for confirmation due to the partisan divide in the Senate. Democrats are still angry with Senate Majority Leader Mitch McConnel for refusing to allow a vote on Merrick Garland, who was nominated by President Barack Obama to fill a vacancy following the death Justice Antonin Scalia in 2016. He upset them again after changing Senate rules to allow Trump's nominee, Justice Neil Gorsuch to be confirmed by a simple majority instead of the 60 votes that would have been required by the old rules.
Kavanaugh's appointment would ensure a conservative majority on the court for years to come, and that prospect has many Democrats concerned with some vowing to oppose the nominee even before Trump made the announcement.
Democrats are limited in their ability to hold up Kavanaugh's nomination. The only option the party has is to convince at least one Republican to vote against Kavanaugh while ensuring their entire caucus remains united in opposition, which could be tough as ten Democratic senators are up for re-election in states that Trump won in 2016.
President George W. Bush nominated Kavanaugh to the United States Court of Appeals for the District of Columbia Circuit and he has issued nearly 300 rulings during his 12 years on the bench.
Photo: U.S. Court of Appeals for the District of Columbia Circuit