Former Helicopter Pilot Becomes 1st Female Marine to Pilot F-35 Jet
A former commercial helicopter pilot has become the first woman in the Marine Corps to pilot the next-generation F-35 joint strike fighter after completing her training in June.
Capt. Anneliese Satz, 29, will be assigned to Marine Fighter Attack Squadron 121 in Iwakuni, Japan after she earned more than 300 flight hours while practicing in simulators and studying for written and practical application exams, according to a news release.
"At each of my training schools I did my best," said Satz, a Boise, Idaho native. "I truly believe that showing up prepared and working diligently are two major keys to success."
Satz is no stranger to flying - before she joined the Marine Corps, she earned her commercial pilots license while flying a Robinson R44 Helicopter. After arriving at MCAS Beaufort in July 2018, Satz took her first flight in the F-35B a few months later in October.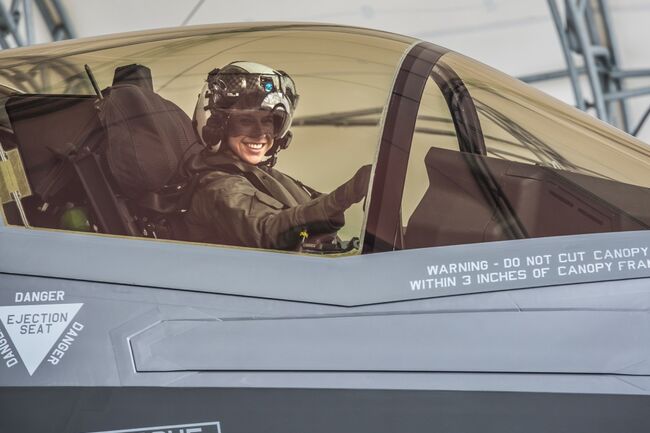 "The first flight in an F-35 is by yourself," Satz explained. "The syllabus thoroughly prepares you for that first time you take off and for every flight after that, it's an exhilarating experience."
"I'm very grateful for the instructors, the maintainers, and countless others at 501 who lent me their expertise and time while I was going through the syllabus," Satz said. "This is a phenomenal program made possible by all of their hard work. I am thankful to have had the opportunity to learn from all of them. I am incredibly excited to get to VMFA-121 and look forward to the opportunity to serve in the Fleet Marine Forces."
Photo: Getty Images & U.S. Marine Corps photo by Sgt. Ashley Phillips